Exhibition stands make a key element of participation in the trade fair. Have your exhibition stand built by the company with the greatest experience in Poland.
We have been building exhibition stands for more than 30 years. We offer you a variety of solutions depending on the exhibition space size, your budget, the nature of the fair and the goals pursued by your company when attending the trade fair.
We have the experience necessary to construct any kind of stand, starting with economical standard stands based on system elements (primarily OCTANORM and MAXIMA), through eco stands created using the innovative modular technology, to customised arrangements - both in terms of design and the materials used.
Economical stands - the cheapest option for trade fair participation:
construction in the Octanorm system with back-up facilities
fair carpet
a fascia board with the company name
electrical connection, lighting
a counter, furniture
optional prints on walls, the counter, logo on the fascia board
Examples of exhibition stands in the Octanorm system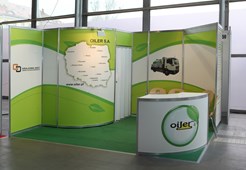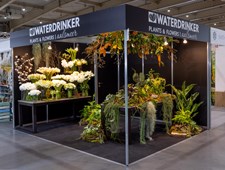 The Maxima system is a slightly more advanced alternative to the Octanorm system; below you will find examples of exhibition stands built in this system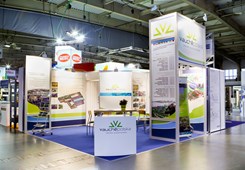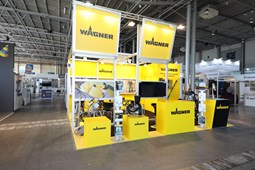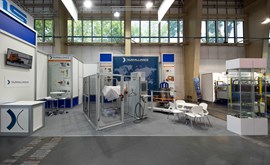 Stands in beMatrix modular eco-technology (eco-stands) 
This is a unique solution that allows you to obtain an inexpensive exhibition stand of individual style, visually corresponding to stands constructed using the wood-based panel technology.
The visual effect is created by high-quality prints on specialised fabrics clipped into the aluminium wall structure.
The modular technology offers many arrangement options. It can be used to create simple stands consisting of walls and a back office area starting from 2.5 metres, as well as more complex stands containing decorative elements, overhangs, arches, canopies, shelves, etc. 
Benefits for the Exhibitors:
unique design
high aesthetic effect
favourable price, significantly lower than for stands made of wood-based panels
possibility of multiple uses of printouts
The technology is environmentally friendly, since it does not generate wood-based waste.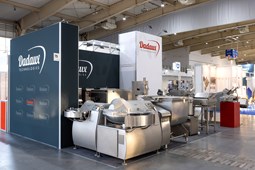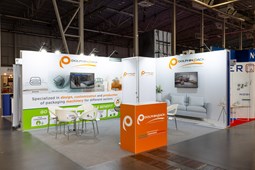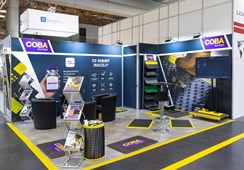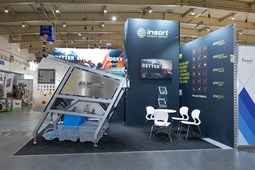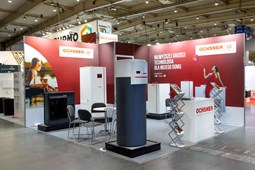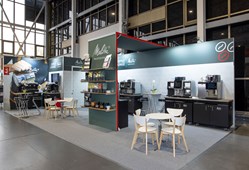 We invite you to visit our  portfolio where we have included examples of exhibition stands created using this technology.
We write more about eco-stands here.
Exhibition stands - customised solutions
This is the most diversified part of our portfolio. The multitude of solutions, construction materials used, decorative or suspended elements make it impossible to find two identical stands. Undoubtedly, a creative design on a large space can effectively distinguish a company stand from others.

 This is particularly important when a company participates in a trade fair where all the competitors are present. Such a design is most often chosen by market leaders, since its implementation requires substantial financial resources. However, smaller companies that are only starting to build their position in the market may also try the customised design. However, in the last year, most of such companies decided to use the beMatrix modular technology described above.
Examples of exhibition stands using traditional technology: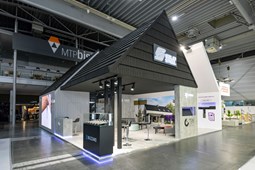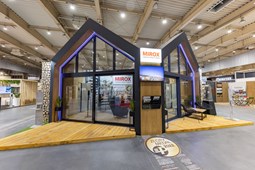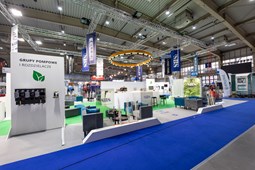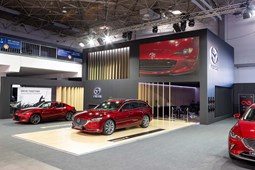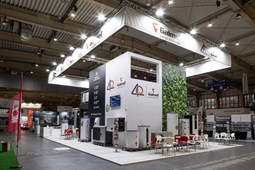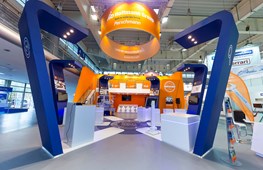 Do not hesitate to contact us - our Customer Advisors will help you in designing a stand for any trade fair.