We are the first in Poland with innovative exhibition system!
As IDEA Expo, we are proud that we have been able to implement a range of solutions that fit into the stream of change aiming to reverse adverse environmental changes. This year we have extended our offer by a new, innovative exhibition system which offers a possibility to arrange stands in almost waste free technology. It is a unique system combining the advantage of modularity with individual solutions expected by the customer. It consists of aluminium frames, on which fabrics with prints are stretched or - in more advanced version - led modules. In the first case, it is possible to reuse the prints by the customer or give the fabrics a second life - e.g. making advertising bags from them. In the second case, we do not print graphics at all but only display multimedia content dedicated to the specific customer on LED screens. Such fully multimedia stands demonstrate a new trend on the exhibition market and the most ecological solution. This system works especially well in situations where a very short time of assembly and disassembly is required and in places where typical carpentry work cannot be carried out (e.g. hotels, conference centres), while the aesthetics similar to the quality of stands made in wood-based panel technology is important.
Owing to the application of the new system, we can significantly reduce the number of panels which until now have served as the basic material for the construction of stands. We also avoid labour-intensive processing and, consequently, reduce assembly time and the amount of used materials.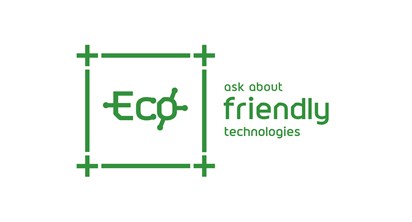 As it is known, the use of wood-based panels will not be 100% avoided, but panels that is recyclable can be used. Owing to signing a contract for the collection of recyclable waste, raw particle board, MFP and OSB as well as other wood waste (e.g. scantlings) will be placed in a special container and used to produce new boards.
In addition, we are testing a latex-free carpet which is 100% recyclable. From September it will be permanently included in our offer.